Ethics for Mental Health Profs - 3 FL CEUs
Approved by the Board of CSW, MFT & MHC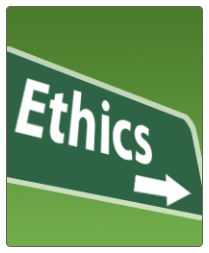 Click to enlarge image(s)
3 FL CEUs
CLASS No. 20-367005
This is a mandatory class for Clinical Social Workers, Marriage and Family Therapists and Mental Health Counselors. It provides 3 CEUs.
You can study at home and at your own pace and then come back to this site to answer the test.

After making your payment you'll see a link at the bottom of the page. Please click on the link to download the instructional material. It is a Power Point Presentation. Save to your computer, read it thoroughly and come to answer the test. You'll receive your certificate within 24 hours of submission.

NOTE: IF YOU DON'T HAVE MICROSOFT OFFICE POWER POINT PRESENTATION INSTALLED IN YOUR COMPUTER, YOU CAN CLICK HERE TO DOWNLOAD A POWER POINT READER.
By the end of the course, you will know and be able to do the following:

1. Define ethics and understand how a massage therapist applies ethics to practice.
2. Define individual and professional values
3. Identify ways in which values are used in professional practice.
4. Obtain informed consent from clients.
5. Identify client and therapist's rights.
6. Distinguish different elements that compromise therapist's optimal functioning.

IF YOU HAVE ANY QUESTIONS, PLEASE CONTACT US: (239) 948-9444